be a member of Discover Ukraine Club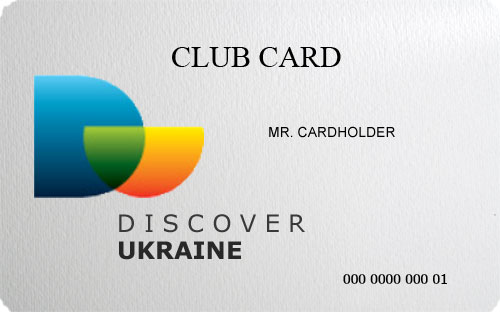 About Discover Ukraine Club
The online booking system Discover Ukraine is the First Ukrainian System which has its own unique Bonus Program. It makes easy to earn and use Bonus Points in order to obtain discounts for making a reservation and for receiving presents from our partners. Therefore, Discover Ukraine cooperates with all hotels in Ukraine; Bonus Program offers a big scale of hotels where you can use your Bonus Points.
You can become a member of Discover Ukraine Club, just sing up and submit a reservation request at our site. Begin earning Bonus Points from the very first booking!
Bonus Points Collecting
Book any room on the web-site Discover Ukraine and you will automatically score Bonus Points of 1-3% from the room price. You can collect your points after several reservations and use them for getting a bigger discount and even charge free rooms! The amount of points earned after making a reservation will be displayed at the page where you will be automatically redirected after paying the bill. The whole amount of Bonus Point you can see in your personal account.
After scoring 25.000 you will receive Discover Ukraine Club Card that will provide you with discount out of Discover Ukraine System. You will score Bonus Points regardless of who will be your guest. Also you can collect Bonus Points by booking rooms for friends and relatives.
Once you've checked out of your hotel, you'll be asked to write a review about hotel. Each hotel review is worth 500 Bonus Points. You can post a review either by clicking on the hotel review link in the departure email, which will be sent to you after your check out date and leave the review from the personal account.
Bonus Points Redeem
You can use Bonus Points and get discounts for booking, and for service pay that our partners provide. Only Discover Ukraine Club Card owner will get discounts from our partners out of out system. Bonus points can be combined with another Discover Ukraine Club Members' points in order to get a bigger discount.
Bonus Points are credited to your account 30 days after your departure date from the hotel. You can be redeemed in next two years after the crediting date.